Bright, fast and furious, the year 2016 is over. For Tubik it was dynamic, bright, rich in meetings, shots, interesting projects and non-stop professional growth. The company got bigger, more experienced and diverse. Traditionally, we start every new stage of our workflow remembering the most significant points of what has already been done, and today won't be an exception. Let's take a moment to turn back for a while and remember some outstanding things that marked 2016 for our team.
Being active on Dribbble, we published over 170 shots. Welcome to look through the set of top positions in the categories of UI/UX design, animation, branding and illustration. Following the links, you will be able to see all their detailed descriptions and full-size attachments.
Top Twenty UI/UX shots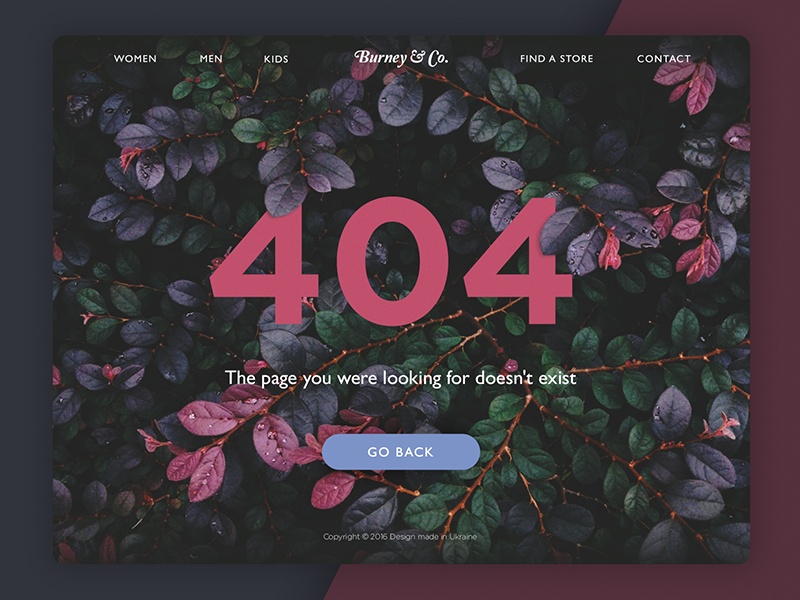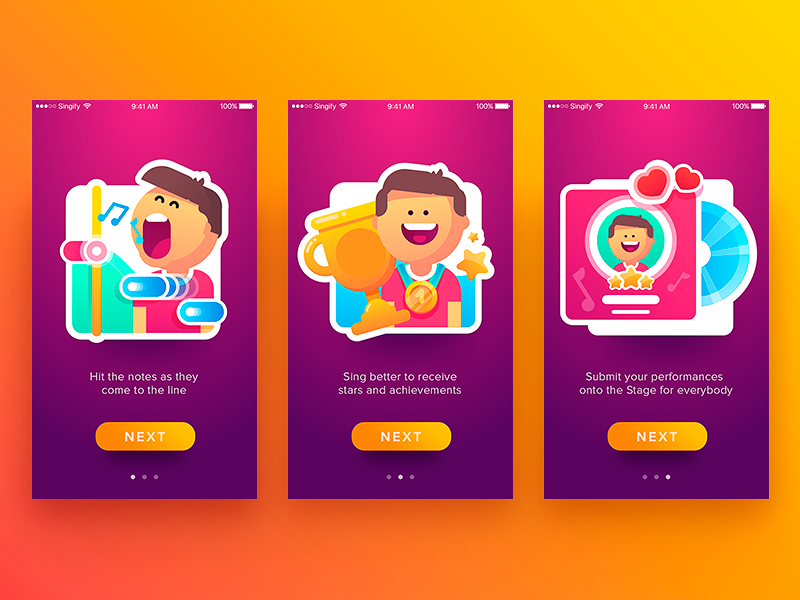 Top Twenty Animated shots

Birds of Paradise Encyclopedia

Magic.co landing page animation


Organic – landing page animation












Toonie Alarm tutorial




Top Ten Branding Shots










Top Ten Illustration Shots







Tales of the Jazz Age Book Cover


Star Wars Rogue One Illustration

Top Ten Articles in Tubik Blog
2016 brought a great deal of new posts in Tubik Blog to share our ideas, case studies, and experience. Here is the list of some articles which got shared and read by a big number of readers.

Visual Perception: Icons vs Copy in UI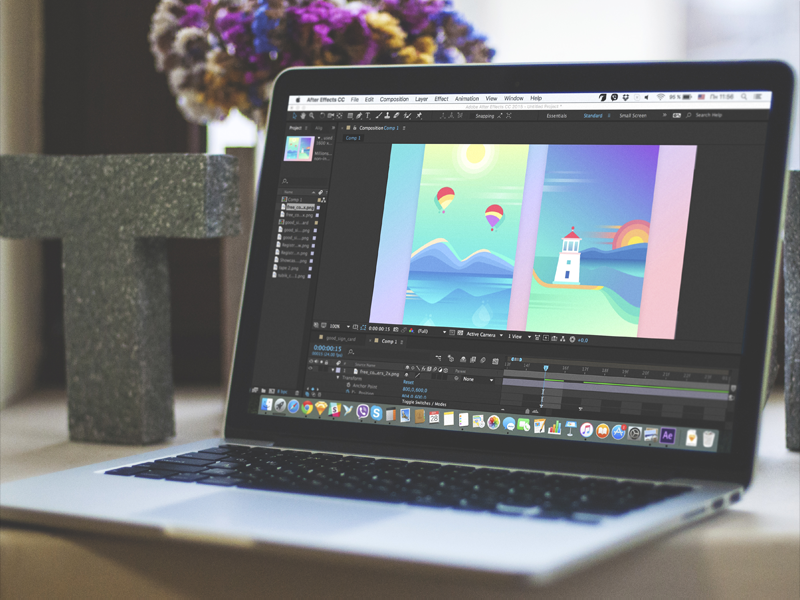 UI Animation: Microinteraction for Macroresult

The Ultimate Guide to Creating a Mobile Application

UI Animation: Eye-Pleasing, Problem-Solving.


UI/UX Glossary: Steps to Usability.

Home Sweet Home. Strategies for Home Page Design.

Dark Side of UI: Benefits of Dark Background.

Review of Popular Trends and Tools for Developers in 2016

Review of Popular Design Trends for Interfaces in 2016
Top Five Tubik News
Growing diversity of services
In 2016 we formed the full team of specialists able to create and maintain a digital product from scratch to release: today we are a comprehensive full-cycle digital agency, with experienced specialists in the domains of branding, UI/UX design for websites and applications, graphic design of any complexity, motion design, iOS and web-development, QA testing.

Variety of outsourcing projects
2016 brought us the great bunch of outsourcing design and development projects for the diversity of businesses and organizations. They established broad experience of collaboration with different customers, including big and well-known clients. One of the latest projects of 2016 was a "year-in-review" video for Opera.
In-house iOS application: Toonie Alarm
In 2016, to get closer to our outsourcing clients, we have set the purpose to create in-house studio products helpful for their target audience and adding some social value as well as giving us a comprehensive experience of full path for creating and promoting digital products. In the domain of iOS app design, the product created and released by Tubik in 2016 is Toonie Alarm, entertaining and funny free alarm app for iPhones rewarding users for waking up with cute stickers. 
In-house content project: Design4Users
Design4Users is a blog devoted to diverse design issues solving users' problems. It is organized via the basic categories such as «Branding» «Product» «Print» and «UI/UX» and plenty of more detailed tags in the mentioned domains. This resource was started with the aim to provide designers, customers and all those who are interested in this sphere of human activity with a wide variety of useful and interesting content supported with the attractive and functional design. The blog is designed, developed and curated fully by Tubik studio team.

Free e-books by Tubik team
Additional big news was the start of Tubik Magazine, the set of free e-books from us about different aspects, approaches and tips on design and development. The first issue called Design for Business presented a variety of business points and terms important to consider for designers working over goal-centered design for companies and brands. The second ebook called Logo design was devoted to creative stages and strategies of efficient logo design. Both books are supported with practical cases. Welcome to read them or download totally for free.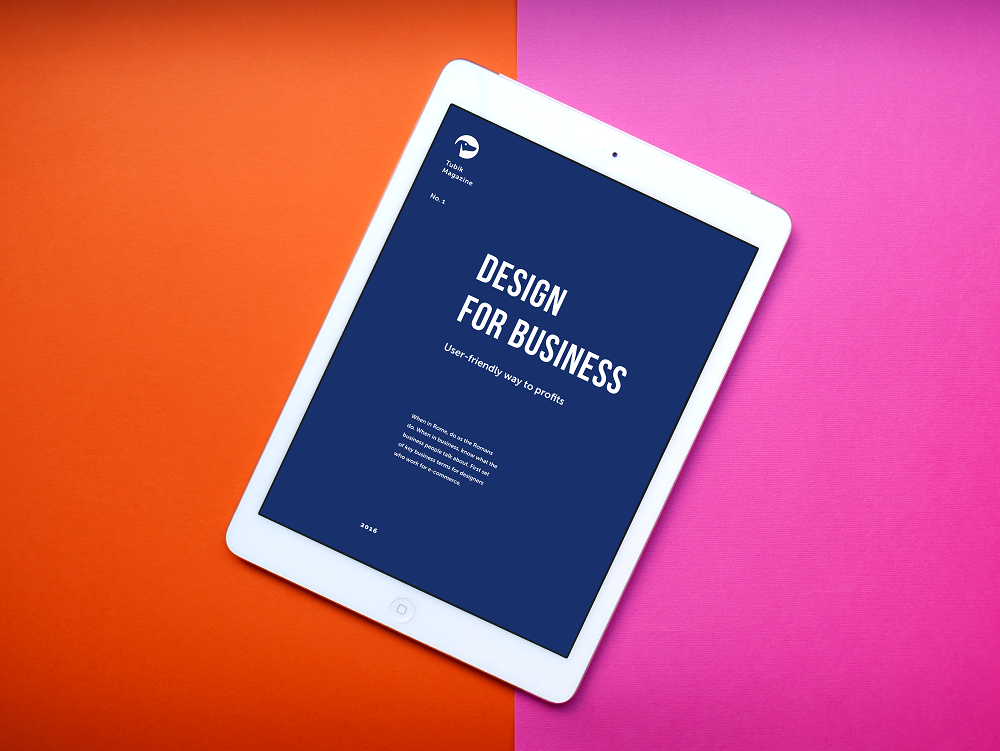 Bright moments of work, rest and creative search were traditionally shared with our followers on studio Instagram page. No doubt, we also didn't miss the chance to share our ideas, news, tips and experience via Medium and Quora as well as kept everyone updated with studio news via Twitter, Facebook, Tumblr and Flipboard.

Even this quite brief review makes obvious that 2016 was full of everything for our team. And we are ready for new challenges, perspectives and projects in 2017 which will definitely open many new unforgettable creative pages. 
Warm greetings for everyone from Tubik Studio, we wish you the amazing and successful year 2017!