Full of productive work and a wide variety of creative challenges, the year 2017 is almost over. For Tubik it was dynamic, bright, rich in meetings, shots, interesting projects, and non-stop professional growth. The company got bigger, more experienced, and diverse. And again, we start the new stage of our workflow remembering the most significant points of what has already been done, so today won't be an exception. Let's take a moment to turn back for a while and remember some outstanding things that marked the year 2017 for our team.
Keeping our active position on Dribbble, we published over 120 shots. Welcome to look through the set of top positions in the categories of UI/UX design, animation, branding, and illustration. 
Top Ten UI Shots

Bright Vibe Calendar

Financial Service Website

Dating App Landing Page

Digital Agency Landing Page



StarDust Biker Website

Underwater World Encyclopedia

BeatSync Music Streaming App

Homey App
Top Twenty Animated Shots


Jewellery E-commerce App

Loading Animation for iPhoneX

Home Budget Dashboard Animation


Californication Bus Animation

Dance Academy Landing Page

Cinema App



Business Card App

The Gourmet Website

Bookshop Website

Car Stats Animation

Mood Messenger Landing Page

Animated Stickers for Mood Messenger


Mobile Game Interactions

Photo App Interactions

Menu Interactions Concept
Top Ten Illustration Shots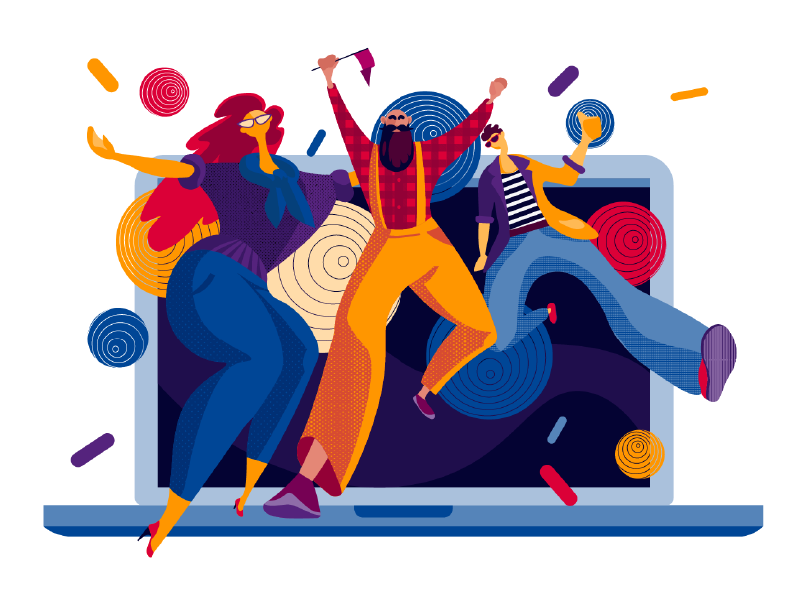 Design Party

Star Wars Fan Art Stickers

Creative UX

Creative Pumpkin

Opera Video: Summer Heat Illustration

Design in Progress

Add the Color

Building UI

Business Teamwork

Top Five Branding Shots


Whizzly Logo Animation



Top 5 Tubik Arts shots
This year we've shared a variety of game graphics and character concepts via our Tubik Arts page on Dribbble.

Character Animation: Rubeus Hagrid

Character Animation: Flickids Pirates

Character Design: Sorceress Nagari

Character Design: Orc Nazmordul

Character Design: Thorin Oakenshield
Top Ten Articles in Tubik Blog
The year melting away has been really fruitful for Tubik Blog: we shared around 100 articles and case studies with our readers and subscribers. Here's the top ten of them (the extended list of the most popular articles can be found here).
Psychology in Design. Principles Helping to Understand Users: the post about general principles of psychology which can help designers know users better and create user-friendly web and mobile interfaces.
Best Practices for Website Header Design: the set of insights on the definition, structure, and composition of a website header as a strategic part of the website with a variety of examples and approaches.
UI/UX Design Glossary. Navigation Elements: another set of UI/UX Design Glossary, explaining terms in the field of user interface design. Focused on navigation elements: buttons, menus, switches, icons, etc.
Color Theory: Brief Guide For Designers: the article concentrated on the basics of color theory and color combinations in design. Learn more about the color wheel, RGB, CMYK and models of color harmony.
Color in Design: Influence on Users' Actions: considerations devoted to the issue of using various colors in user interfaces and branding design, associations and the influence of color choice on user behavior.
: mobile applications evolve with user's needs offering new functionality, still, there are screens common for many apps and they are the focus of this article.
Gestalt Theory for Efficient UX: Principle of Similarity: the article considering Gestalt theory application in interface design: this time it's focused on similarity principle of effective content grouping in UI.
Gestalt Theory for UX Design: Principle of Proximity: the second post in the series devoted to applying Gestalt principles in design of user-friendly web and mobile interfaces, today about the principle of proximity.
How Human Memory Works: Tips for UX Designers: insights into the ways human memory works and the factors of its influence on UX design solutions for websites and mobile apps.
Information Architecture. Basics for Designers: the article providing insights into the basics of information architecture for designers and setting the link between IA, UX and UI for websites and applications.

Top Six Tubik News
Upper App Launch
At the beginning of 2017, following the successful launch of Toonie Alarm, Tubik team we rolled out another iOS application for everyday use called Upper App. It is a simple and elegant to-do list designed in minimalistic manned and aimed at easy task tracking. The application got itself the App of the Day on Product Hunt and once again allowed us to go through all the process from the initial idea of the product to branding, design, development, and marketing of our own product. No doubt, this kind of experience was highly helpful for our work on the outsourcing project.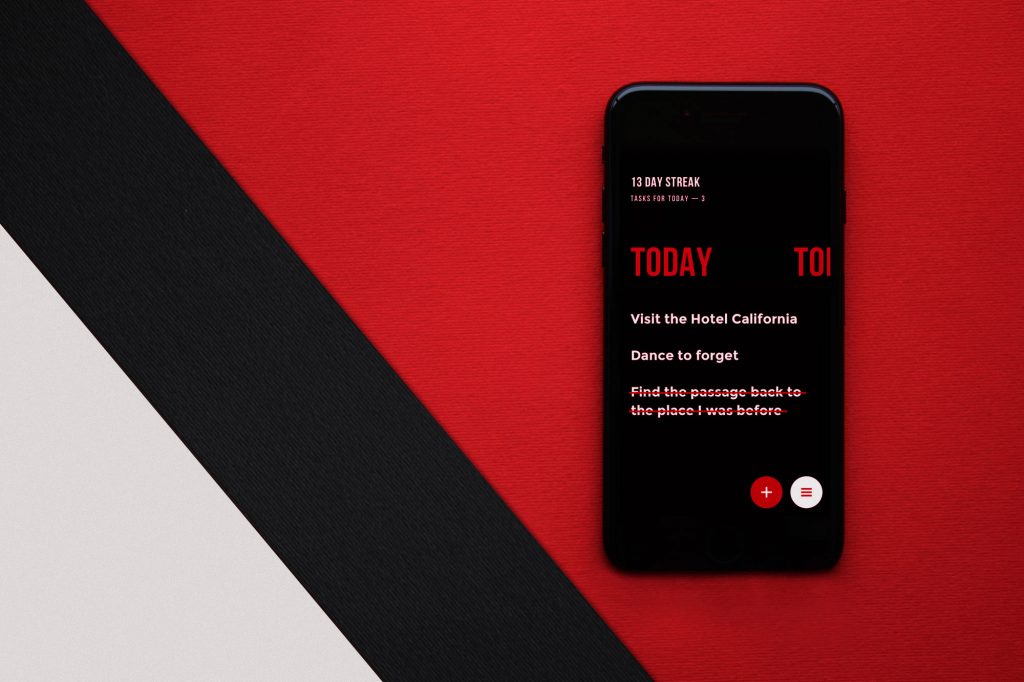 tubik.arts launch
One more big news was establishing tubik.arts department focused on creating CG, characters and environment for various games, book illustrations, and complex motion design.

Behance Portfolio Reviews
In 2017 Tubik hosted Behance Portfolio Reviews events twice in Dnipro, Ukraine. These creative meetups let the local design community get one more platform for communication on professional issues and allowed novice designers to get useful tips and recommendations from experts.



Full Cycle for Product Creation
This year our team has grown to add not only the designers but also web and mobile developers, therefore the range of services which we can offer to our clients has broadened significantly. At the moment we are able to accomplish the creation of any digital product from scratch. Research, branding, graphic design, UI/UX design, motion design, and video production, iOS, front-end, and back-end development as well as copywriting for slogans and brand names – in 2017 we successfully dealt with all those positions and even more custom ones.
Tubik Academy
The year has also been marked with the first group of UI/UX designers who have completed the intensive course of UI/UX design in Tubik Academy – and two of them are already going through their internship in the studio.

Problem-Solving Web Design – Free Ebook
In 2017 we shared one more issue of Tubik Magazine: a free ebook Problem-Solving Web Design devoted to design of user-friendly and goal-oriented websites and landing pages.

Bright moments of work, rest, and creative search were traditionally shared with our followers on the studio Instagram page. And as usual, we also didn't miss the chance to share our ideas, news, tips, and experience via Medium and Quora at which we got the positions of top writers in the domains devoted to design. Also, we kept everyone updated with studio news via Twitter, Facebook, and Flipboard.

Even this quite concise review makes it obvious that 2017 was full of everything for us. And we are ready for new challenges, perspectives, and projects which will definitely open many new unforgettable creative pages.
Warm greetings for everyone from the Tubik team, we wish you the amazing and successful year 2018!
---
Welcome to read the Review of Popular Interface Design Trends in 2017