Through its history, mankind has invented loads of different ways to communicate and spread ideas or information. Nowadays, we can see that graphic design confidently takes its place among the most popular methods using diverse visual means of communication. Having answered the question "What is graphic design?" on Quora recently, we also decided to share a bit more extensive version of our thoughts on graphic design definition with readers here in Tubik Blog.
Being quite an established sphere of artistic activity, graphic design as a phenomenon and activity has been already described and explained in many books and articles. Being based on broad practical experience in this direction, we would like to add our definition.
In wide and general terms, graphic design could be defined as the art whose aim is communication beyond words.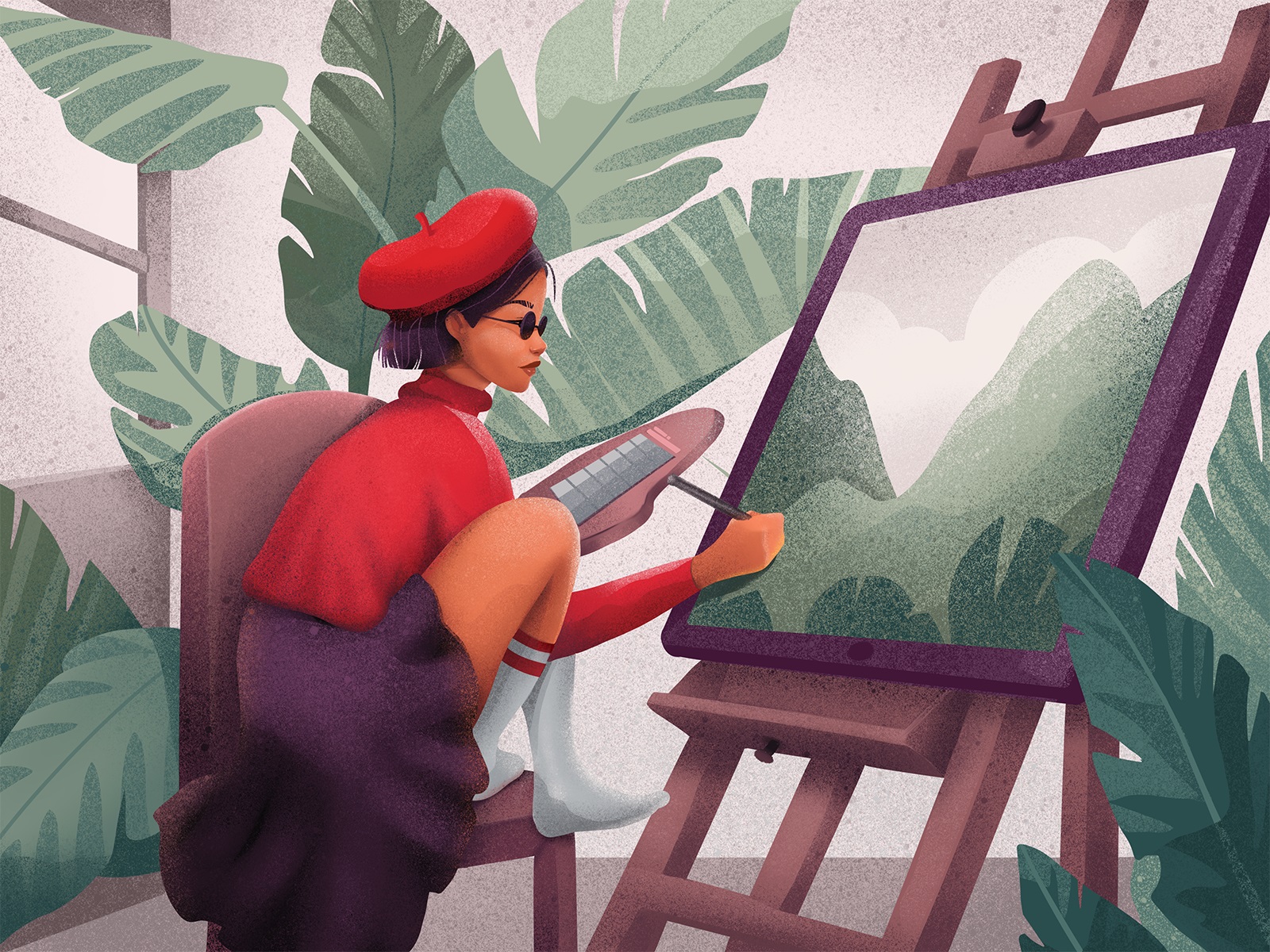 The essence of graphic design
Graphic design can be described as the sphere of human activity that lies on the crossroads of several directions, first of all, visual arts, communication, and psychology. Basically, graphic designers do the job of communication to others by means of graphic (visual) elements such as images of different styles and complexity, types and fonts, pictograms, shapes and sizes, colors and shades, lines and curves, etc.
Graphic designer makes all those elements of visual perception transfer the message, so he makes them functional. Therefore, we could say that graphic designers are artists applying their talents mostly not in pure art, but communicating and purposeful art.
Fields of graphic design
Nowadays, graphic design is an incredibly broad sphere for the application of artistic talents. In particular, it includes:
– identity (logo and branding) design
– printed publications design (general design and layout of newspapers, magazines, books, etc.)
– icons and pictograms
– interface graphics and elements
– print advertisements
– big print items such as posters and billboards
– signs
– packaging etc.
Thus, it's easily seen that modern designers in this sphere have multiple options to apply their talents.
Examples
On the basis of experience in Tubik Studio, which is a full-fledged design team, we can offer some examples of digital graphic design created here.

Girl and flowers (flat illustration featuring characters)

Free Space Wallpapers (graphic design piece setting the theme)

Monsters Stickers Set (flat illustration featuring characters/ mascots)

Underwater Explorer  (flat illustration featuring the character and setting the theme)

Weather Icons Set (stroke icons to be used as the part of user interfaces)

Timeline App (animated illustration providing the feedback in the process of interaction with the interface)

Weather Icons Presentation (flat illustration setting the theme and featuring location in the interface)

PassFold logo (the process of designing a logo as the part of general branding for the mobile application)

Saily App screen animations (flat animated illustration as an informative and stylistic part of the app interface)

Pull Down — Space Ship (animated graphic design element used in the interface and enhancing a microinteraction)
Even this small set of examples shows how diverse the tasks for a graphic designer can be, from simple stroke icons (which are actually not so simple as they seem to be) to complex detailed illustrations or full development of all the elements of brand identity.
The general aim of all these efforts, though, is to make the image or another graphic element meaningful and symbolic, communicating to the customer or user in a fast and efficient way. Improving communication, making it more impressive, expressive and diverse stands behind most samples of different graphic assets.
Qualities and skills
Some requirements to the specialists in this sphere of work and art include the following:
technical artistic skills and preferably qualification in some sort of visual art

artistic talent and creative nature

good artistic eye and feeling of harmony

ability to draw well

good skills in composition and visual analysis

ability to work on the analysis of the target audience and possible options of communication with it

ability to apply different techniques of drawing and painting, preferably both with manual and digital tools

ability to learn and self-improve all the time as the sphere is extremely dynamic and diverse etc.

In one of our previous articles, we have answered the question "Can anyone be a graphic designer?", which also highlights some important aspects of the job for those who are interested to make it the path of their career. If you are the one – welcome to see what thoughts we share there.
Useful Articles
This topic is so deep that one post is, for sure, not enough to cover all the aspects. We tell more in detail about all those directions of graphic design in different articles, check some of them in the list below. Stay tuned!
Design Process: How to Create Illustrations for IT Blog or Landing Page
Graphic Design: 24 Elaborate Flat Illustrations for Your Inspiration
How to Create Original Flat Illustrations: Designer's Tips.
Real Racing. Graphic Design for Mobile Game
Winter Olympics Illustration. Step-by-Step Process
Many Faces of Graphic Design: What Do Graphic Designers Do?
Design Me Live: The Power of Mascots in UI and Branding
Functional Art: 10 Big Reasons to Apply Illustrations in UI Design
---
Welcome to see the designs by Tubik Studio on Dribbble and Behance