Designer's life is always full of concentration on work and it gives a professional probably the most important part of the improvement that is practical experience. Although, today it is not enough to get better: modern designers, especially in the spheres of web and app design, which are so young and fast-growing, should be ready to learn all the time and communicate with the colleagues to broaden their own professional horizons. Knowing that, Tubik Studio designers and managers don't support the idea of getting limited only to job tasks therefore we take parts in various events and meetups. And this post is about one of them.
As you could see from the photos on our Facebook page, in winter we visited an amazing event – Dribbble Meetup Lviv on 21 February 2015. Let's look at it in a bit more detail.

Well, as Dribbble is an integral part of our designing work and life, we are keen followers of all its news and events. In December 2014 we took part in Dribbble Meetup Dnipropetrovsk and our CEO Sergiy Valiukh was one of the invited speakers. This time he had been invited to speak for the participants of Dribbble Meetup Lviv, so Tubik Studio couldn't miss the opportunity to feel that atmosphere of creativity and inspiration.

As Lviv is not that close to Dnipropetrovsk, where we are based, we came there beforehand and didn't miss a chance to look around. The city is absolutely gorgeous – our Instagram profiles were blasting with photos, even though we had very little time to walk around the city.
The first Dribbble Meetup in Lviv was hosted by SoftServe Design Office and we were invited to visit their head office. We had a tour around the place and then were able to communicate with our colleagues from SoftServe design team as well as attend the lecture given by the designer-typographer Alexey Vanyashyn, a graduate and a lecturer of The British Higher School of Art and Design.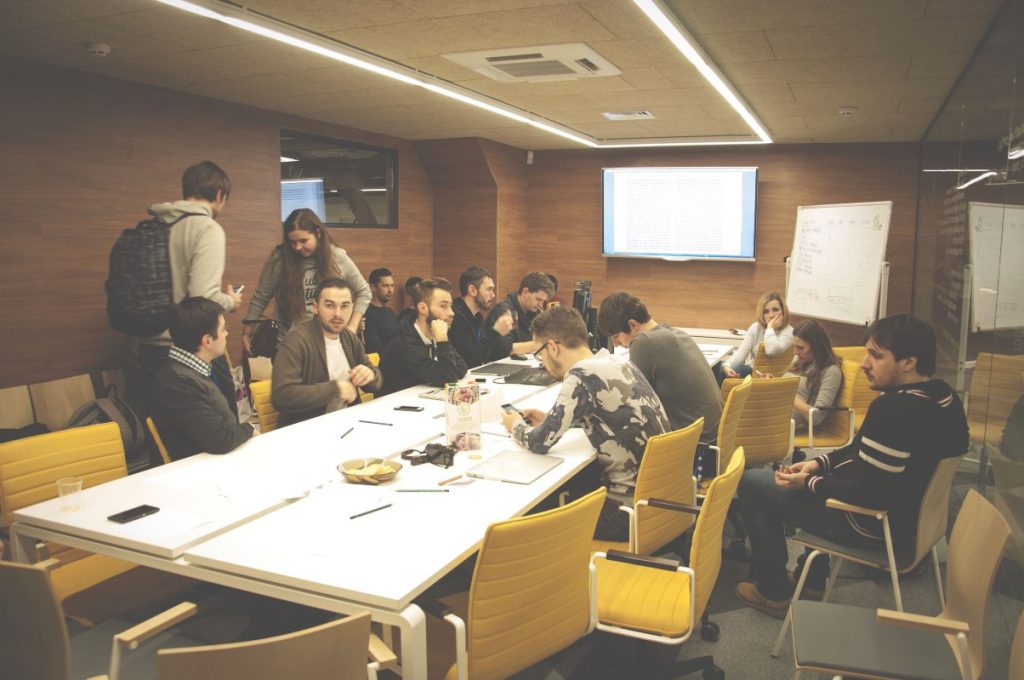 At the very meetup, the crowd of those wishing to dive into the professional and creative atmosphere of sharing was really impressive: about 120 people came from different cities of Ukraine such as Dnipropetrovsk, Kyiv, Kharkiv, Lviv, Odessa and others.


There were 6 experienced speakers performing that day, the first of whom was the CEO of Tubik Studio Sergiy Valiukh with the presentation called «One day of the studio life».

Then there performed Ivan Pashko with the presentation on the secrets UI animation.

Next speaker Taras Shypka unveiled some secrets advising how to teach a designer.

After the short break, Olha Gozha told about the psychology of perceiving UI.

The final presentation was performed by two speakers – Oleksandr Samochornyi and Sementii Lobach who revealed the mystery of creativity answering the question «Where do great ideas come from?».

All the speeches full of interesting and useful details were followed by numerous questions from the audience. It was not only professional, but also exciting and cheerful conversation. And, sure, there was a lot of pleasant and informative live communication with the colleagues from different places.

So, thanks a lot to the organizers for a great deal of inspiration and high professionalism – now we have one more bunch of great memories and experience. Thanks to Dribbble Meetup Lviv!